We combine management consulting rigor, strategic planning and technology expertise to help our customers re-engineer business models, re-imagine user experiences and deliver unique digital experiences to their customers, employees and partners.
What is Digital ?
Defining Digital and Digital Transformation
Digital
The terms "Digital" and "Digital Transformation" have become the most mentioned buzz words lately and everyone seem to have a different understanding and definition of what these terms mean.  It's important to have a common, clear understanding of what Digital means prior to understanding how to get there.  Here is our definition of Digital:
Digital is creation of new experiences by applying technologies such as SMACT to connect people, processes, and machines with information and each other. It's about creating experiences inspired by what people want, how customers want to interact, how employees want to work best, etc. which in turn is driven by changes in technology and the corresponding change in customer behavior.
Digital Transformation
Digital transformation will mean different things to different people and different businesses – but broadly speaking it's the wholesale restructure of an organization done to avoid a tipping point caused by digital technologies and the corresponding downstream effects.
Digital transformation is the process of methodically shifting an organization to new ways to organizational thinking and doing things powered by the digital technologies such as SMACT.  It might involve creation of new organization structures, new business models, exploring previously explored markets, digitization of existing assets and using technology to offer new and unique digital experiences to employers, customers and partners.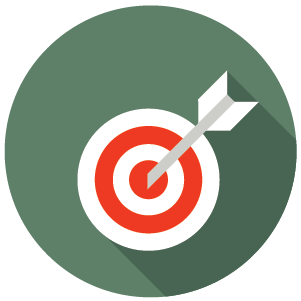 Digital Strategy and Transformation
A truly digital enterprise does more than use new technology – it replaces old operating models with digital models that can be incorporated into product platforms and operations. Effective digital strategy is based on comprehensive understanding of business objectives, customer/user needs, thorough understanding of the market, deep expertise in digital technologies and an iterative, proven, pragmatic approach to execution with measurable progress at every step.
Digital Strategy & Roadmap
We partner with the leadership of an organization to understand the business objectives, develop a granular understanding of their customers, assess the impact of digital on the organization and create an agile roadmap that helps the organization to realize the vision incrementally, with measurable results at every step.  We help them develop a digital business strategy aligned to business objectives, leveraging digital capabilities and market advantages to produce sustainable competitive advantage.  We work with our customers to assess the impact of digital technologies on their business and help them capture the value by creating initiatives that align the organizations to deliver those results.
Transformation Planning and Execution
Digital technologies allow us to create experiences inspired by what people want – how customers want to interact, how employees and partners work best. Our Digital Transformation capabilities help our customers think about their digital transformation initiatives holistically and help them create a roadmap and execution plan on how to get there incrementally. We work with organizations to map out their digital initiatives and create a pragmatic, incremental execution plan that takes market conditions, economics, resources, other strategic initiatives underway and the target state operating model into consideration.
Organizational and Business Model Design
Organizational structures and business models will need to evolve during the transition to a digital organization. We work with organizations to capture the change needed in organizational structures and business processes, impact of the change on existing operations, employees, partners and customers, and help organizations make the transition to newer models.  We collaborate with our customers to create business strategies that enable organizations to define new business and target operating models to maximize value and manage complex changes throughout their organizations.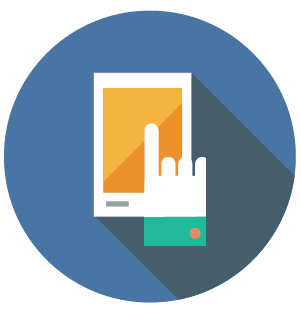 Digital Experience Design
A digital consumer engages with an organization across multiple digital channels – web, mobile, point of sale and social media. It's critical for any organization to have a granular understanding of their customers – who they are, what they buy, which channels they prefer, and how they respond to changes in price and promotion, etc. Continuous acquisition of data from multiple digital channels plays an important role in enabling this understanding. Our Digital Experience services can help you acquire and analyze the data from multiple engagement channels and help you deliver an immersive digital experience to your customers, while maximizing revenue and improve efficiency.  We use research, strategy and design to create engaging digital experiences.
User Experience Design
Designing the best possible digital experience is not just about creating beautiful user interfaces. For us, great user experiences begins with listening. We start by immersing ourselves in your world and putting ourselves in the end-user's shoes through user observation, interviews, surveys, competitive research and creating user personas. This data leads to recommendations we'll make for a great user experience that works towards your digital strategy objectives. Combining our domain expertise and technology-specific insights, we help you optimize and enhance the user experience across all digital channels. Our user-centered design approach, patterns, templates and expertise will help you turn your ideas into beautifully designed digital solutions that last and drive business growth.
Responsive Web Design
Our user experience designers and web/mobile developers will work with you to convert your vision and digital strategy into responsive applications that scale across multiple devices. Our designers and developers are well versed in responsive design techniques and response/hybrid application frameworks such as Bootstrap, ionic, Appcelerator, Sensa Touch and Cordova, and can help you create response applications that align with your user needs.
Usability Testing
Our user experience designers will conduct user surveys and usability testing using innovative techniques such as heat maps and eye tracking to determine the usability of your solutions while identifying least used and most used areas of the solutions.
Multi-Channel Experiences
We help you create and unify user experiences across all channels your customers touch – online, mobile, social, etc. and help you create new multi-channel experiences that attract new customers and offer more integrated experience for existing customers.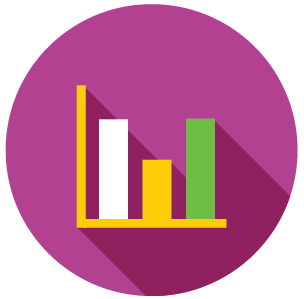 Service Design & Delivery
Agile Service Delivery
Agile is not a new way of delivering services, but the ONLY way.  We have been implementing systems and delivering services to our customers even before Agile became a buzz word.   We can help you implement your digital transformation roadmap incrementally, with measurable progress and transparency at every turn.
Responsive Web Applications
Modern web applications are complex to implement the right way.  They need to be cloud-operated, social-aware, mobile-enabled and API driven.  They also need to work seamlessly on multiple form factors – including desktop, tablets, phones and now watches, and support multiple interaction modes – including touch, gesture and now pressure.  We are experienced in building responsive applications that can adapt and grow with your business and technology.
Mobile Applications
As mobile devices in all form factors have become pervasive in the world, a comprehensive strategy and expertise in developing sound native mobile applications has become a must.  Our engineers are experts in developing Mobile applications on multiple operating systems, mobile application frameworks (ionic, Cordova, Appcelerator, Kony, etc.) and form factors, and can help you implement you Mobile strategy across iOS, Android and Windows mobile eco systems.
API Design & Development
APIs have become the glue that powers today's connected world. We understand all the moving parts of an effective API implementation – API Management, Throttling, Security, Policies, API Design and Development – and we can help you identify, design, implement, integrate and manage APIs that enable to connect your systems, customers and partners together with information flows.
Internet of Things (IoT) and Connected Products
With over 12 billion connected devices in the world and expected to grow to 50 billion by 2015, there are now more smart "things" than people, impacting the way we live, work and play. With our technology-agnostic approach and industry expertise, our IoT experts provide organizations IoT strategy and implementation support to transform their operations and business models into the 21st century digital organizations.  Our IoT capability covers multiple domains including Connected Retail, Connected Health, Connected Spaces and Connected Workforce.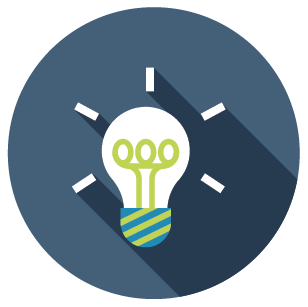 Digital Labs
Kollabio Digital Labs in an innovation engine designed to work with emerging technologies and experiment with creative ideas.  Combined with our "fail fast, fail forward" approach, our labs provide you and us the ability to work together to address your challenges before they become one.
Rapid Prototyping
We are firm believers and practitioners of "fail fast, fail forward" approach – we apply rapid prototyping techniques to understand the alignment of solutions to your digital strategy and make the necessary refinements at every sprint and increment. We use multiple rapid prototyping techniques including raw wireframes, clickable wireframes, proto-sketching and fully functional web and mobile interfaces using modern web technologies.
Design Thinking
Design Thinking is a set of methods to innovate all areas of digital experience, not just software. We organize multidisciplinary teams to combine creative and analytical approaches, involving the targeted user group from the beginning to the end. We observe and interview the end users and conduct a 360° research. Based on all this information low and high fidelity prototypes are built for early end-user validation. This iterative method guarantees an easily consumable solution with optimal digital experience for all users across all touch points.
Digital Solution Incubation
We apply our #klean framework – a loosely-structured, agile incubation framework with a focus on rapid prototyping and repeated customer/market validation – to drive the ideation, discovery and incubation of your digital solutions on our Digital Labs platform.   Our team of architects, technologists, UX designers, developers and marketing experts will help you validate your digital product concept and execute your digital strategy roadmap.